-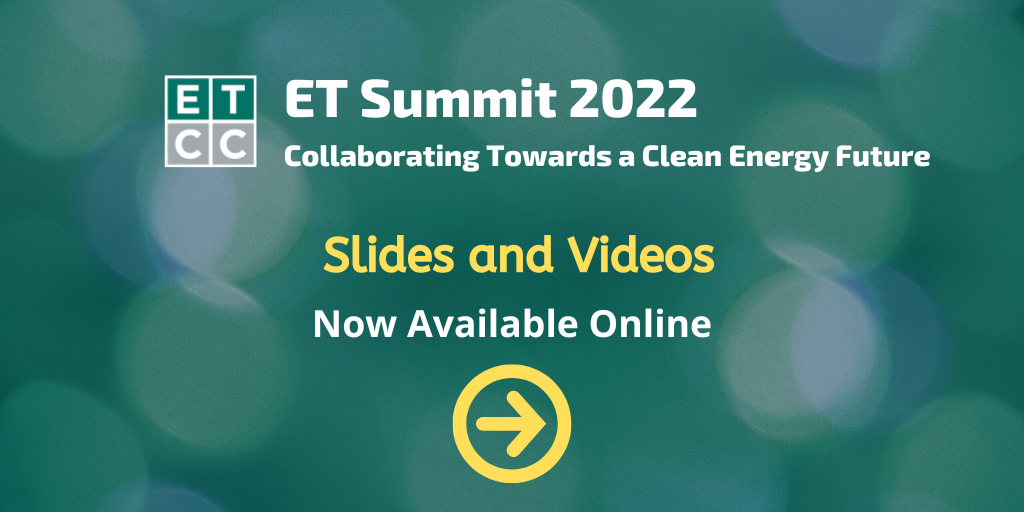 October 25 + 26
8:30 a.m. to 12:30 p.m.
Subscribe for event updates
The ET Summit is the ETCC's premier event for industry stakeholders in the utility customer technologies sector. At this 2-day online conference, be ready to connect with entrepreneurs, technologists, policy makers, utilities, and other colleagues while we gather to collaborate towards a clean energy future.